Primary 1
Welcome to Mrs Quinn's P1 class.
There is an after schools 'Minding Club' available for P1, P2 & P3 (Friday's) children from 2pm - 3pm. Please contact the school office if you would like to avail of this service.
Homework
As a result of the feedback of the questionnaires distributed to parents (2018-19), we have redrafted our homework policy and amended homework schedules at whole school level. Homework will be given out weekly and no longer on a daily basis. Additional work will be available via our school. Parents are asked to familiarise themselves with their child's homework schedule and ensure it is completed and ready to be submitted at the end of the week. If you have any queries in relation to homework please contact your child's class teacher.
*Homework is given out on a Monday and returned to school on Thursday.
Primary 1
Stories and language development (Every Night)
Activities to develop fine motor skills
Pre reading and writing activities
Early number work
Latest Photographs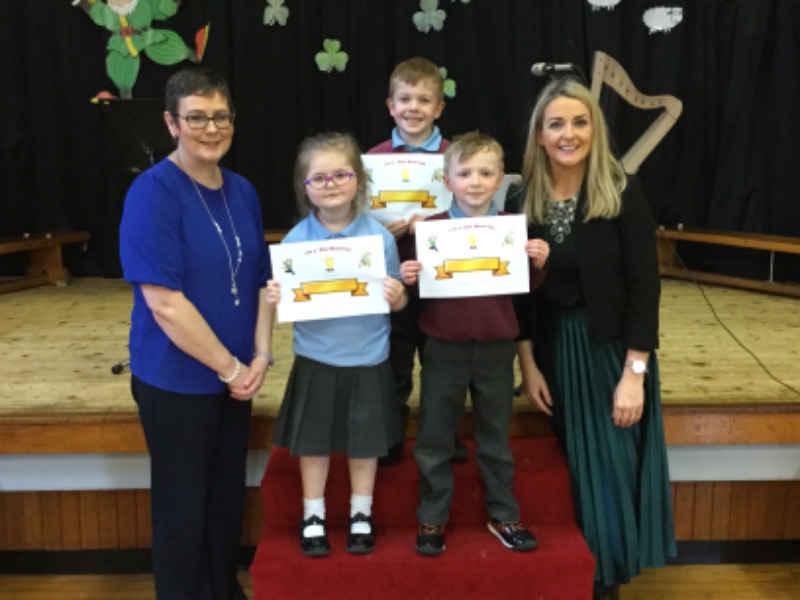 St. Mary's P.S. Greenlough, 220 Mayogall Road, Clady, Portglenone Co Antrim BT44 8NN | 028 25821066