Welcome
Welcome to St. Mary's Primary School, Greenlough.
Our website aims to keep pupils and parents fully informed of school life, as well as providing visitors with a flavour of the rich learning experiences we provide. We are a family school, that cares deeply about the well-being and education of every child within our care. The children, staff, parents and governors form a vibrant school community which offers all our children a happy, caring and hard working environment with our school motto 'Be the best you can be' close to heart.
Feel free to contact our school directly with any queries you may have. If you have the opportunity to visit our school, you can always be assured of a warm welcome.
Best wishes
Mr M. Meehan (Principal)
Breakfast Club
Our new breakfast club begins on Monday 2nd September 2019. It will run from 8am - 8.45am & cost £1 per child per day!
Cereal, toast & juice available
Family Support
You may be eligible for free school meals, uniform allowance or a home to school transport allowance. Please click on the link below and follow the steps to complete your application.
Virtual Tour For Our New P1 Children
Latest Photographs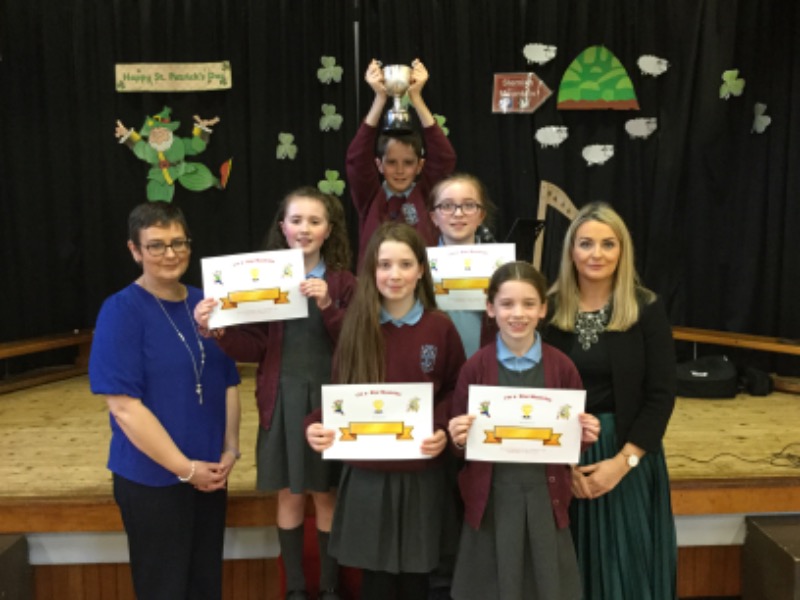 Receive school emails
Please enter your email address and a monthly news letter will be sent to you.
Admissions
If you wish to send your child to our school please click on the link below and complete the online application.
https://www.eani.org.uk/parents/admissions
*Application forms are also available from our school office*
St. Mary's P.S. Greenlough, 220 Mayogall Road, Clady, Portglenone Co Antrim BT44 8NN | 028 25821066